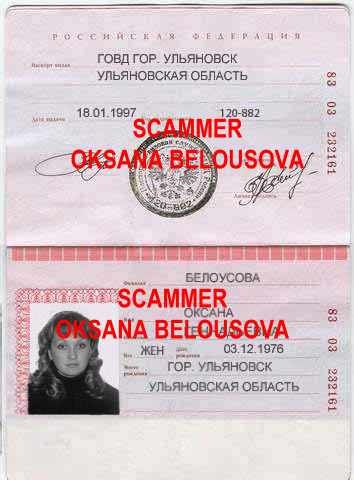 This was just sent to me, and was used in a recent scam attempt by Oksana Belousova.
Other than the PICTURE, it's the exact, same, FAKE passport she has used earlier.
Never accept a passport scan as 'proof' you are dealing with a REAL person!
SCAMMERS frequently offer 'fake' passports, and VISAS as proof they are legit.
It only proves they have PHOTOSHOP skills!
NEVER SEND MONEY!!!!!!!
More info, older passport, at:
http://i47.photobucket.com/albums/f162/oksana1976/oksana.jpg