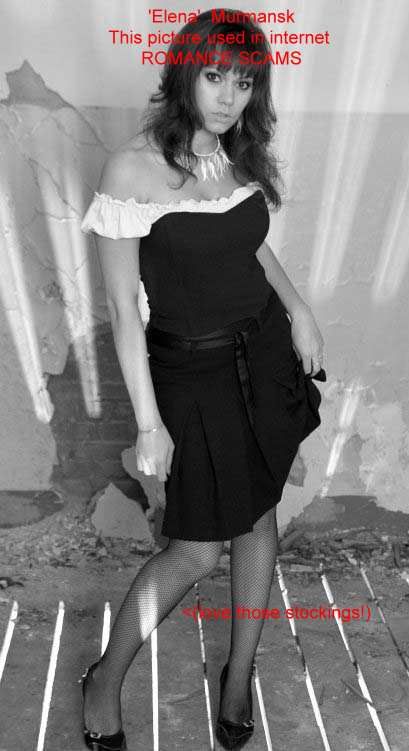 This is 'Elena', who claims to be in Murmansk.
She is one hot mama, and I would gladly spend every penny I had on her if she were 'real', and really in love with me, and within 10 feet of me!!!!
The problem is, the pictures are of some 'real' model, but not the person who is writing the letters.
Of course, if I send 'her' $500, nobody is coming to visit me.......this girl, or anybody else.

APRIL 4 Hello my future husband XXXX!!!! I am very glad to receive from you the letter. Your letters warm my soul. Loved you can help me with money. If you can that send please money through the Western union. 500 dollars are necessary to me that I could arrive to you. I think that you too want me to see? I shall wait from you the letter. Yours Lena.

Full 'romance' at: http://russianromancescammers.forumup.org/viewtopic.php?t=10&mforum=russianromancescammers