Marina Perminova is another pr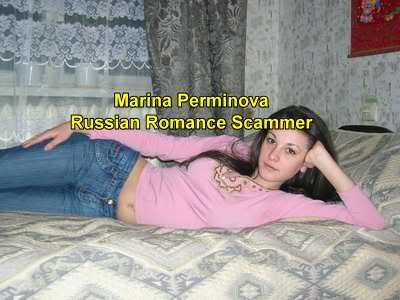 oduct of the same people who bring us 'Oksana Belousova'.
She's prominent on many dating sites, as 'Marina123'.
Do not send this lady money, or her 'agent', ALMAZ.
You will never meet her!
EMAIL:
marina.perminova@gmail.com
More info:
http://russianromancescammers.forumup.org/viewtopic.php?p=249&mforum=russianromancescammers#249
Russian Romance scammers plague internet dating, and chat sites! Be careful! NEVER SEND MONEY!